Solar Charge Controller
Modulates panel variances to feed steady 24v DC
Part #: ASL-20-1005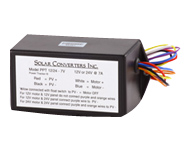 Well Seal
Three Sizes Available:
4" x 1¼"
5" x 1¼"
6" x 1¼"
Part #: AWO-90-8001
AWO-90-8004
AWO-90-8008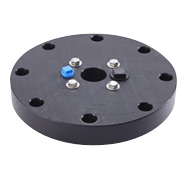 Pressure Relief Valve
Controls/limits built-up pressure from clogs, failures
Part #: ALO-10-0850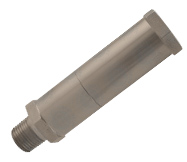 Auto Lubricator
Injects tiny, pre-set oil amounts into seal plate to lube drive rod
Part #: ANS-PL001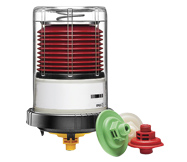 Oil Cartridge Replacement Kit
Quick-change replacement oil cartridges for Auto Lubricator.
Specify
1, 3, 6 or
12-month
rate.
Part #: ANS-PL-002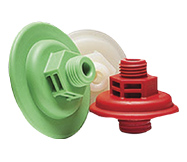 Flow Meter
Counts gallons of liquid flowing from discharge tee
Part #: AXA-99-0400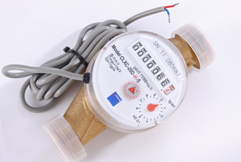 Solar On-Off Timer
Converts flipswitch toggle into programmable timer
Part #: AEP-25-0090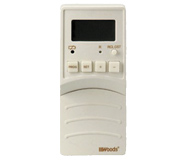 Manual Pump Handle
Connects with drive rod as a manual backup option for drive motor.
Part #: REP-25-00-01